A Local Community College
Clark College is a community college in Vancouver, WA. In 2016, Clark sought to do a mini re-brand or brand refresh that included updating the homepage and some sub-navigation pages of the Clark College website.

Create a New Homepage for Clark College 
The objective of the rebrand was to create a homepage that caters to new and potential students. Additionally, the site needed to consider current Faculty/Staff and enrolled students in the design as a secondary element.
8-9 months, 2016
UX/UI Design

Homepage mockup, information architecture, UI Design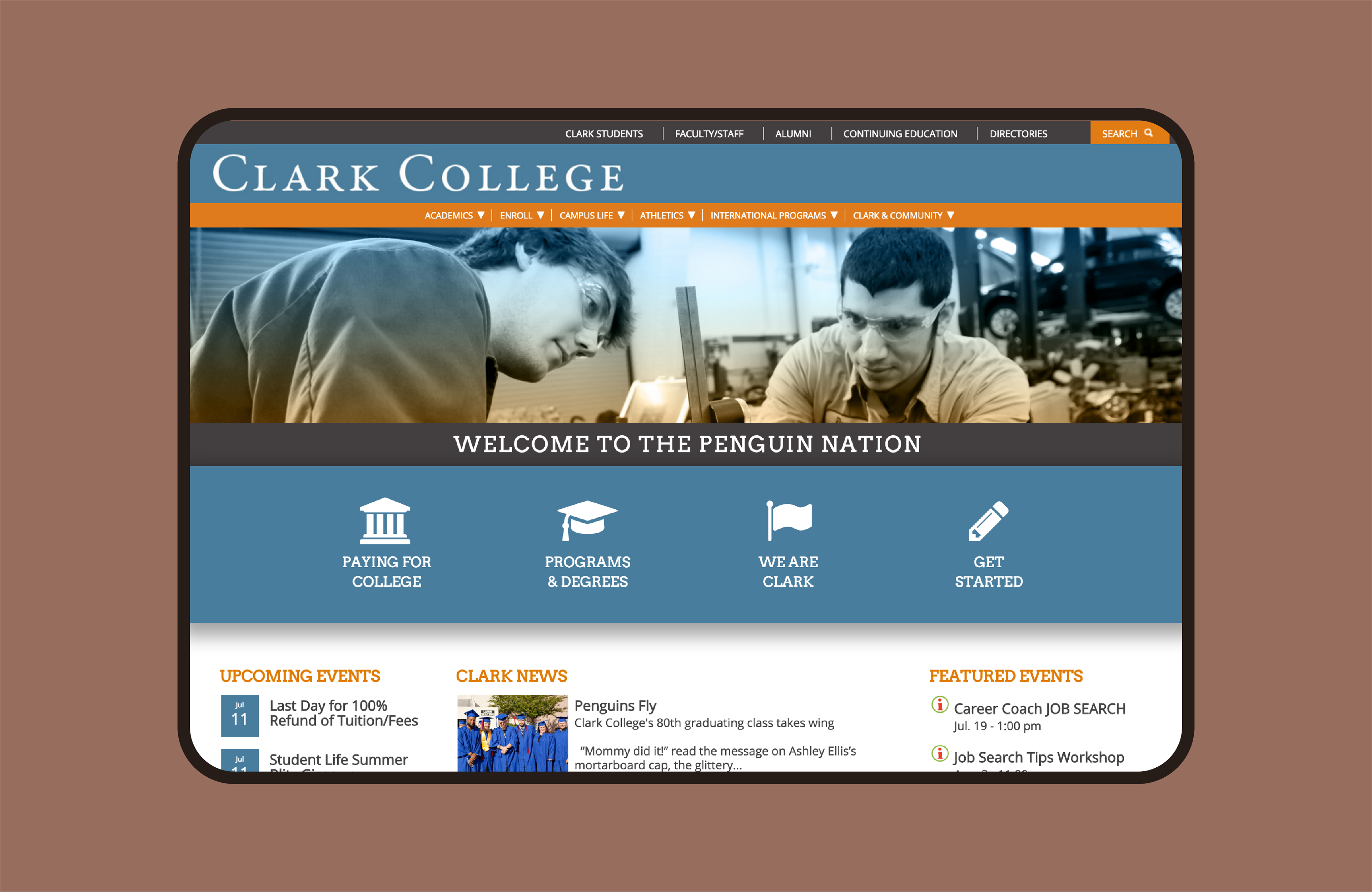 Identify New Students Concerns for Applying  
The main challenges of this project were to identify what questions or concerns new or potential students have when visiting the site. By identifying these concerns, we could cater the homepage to their needs. 
Additionally, we needed to research other college who recent we through a rebrand to develop a new layout and design for the Clark.edu website.
Review of main obstacles:
1. Identify student's main concerns when visiting the website
2. Research recent college rebrands
Students Have 4-5 Main Questions 
When researching other school's designs and re-brands, I found 4-5 main questions students ask. These included, "What classes are offered," "How much will it cost me," "How will I pay for school" and, "How can I get involved."  I felt answering these questions on the homepage of the site is vital to making sure the layout caters to new students. So, my design centered around creating buttons that would answer these questions without having to use sub-navigation pages. 
1. What classes are offered?
2. How much will it cost me?
3. How will I pay for school?
4. How can I get involved?
The team included a Senior Graphic Designer, Researcher/Designer, Developer, Marketing and Communications Manager, and several other stakeholders.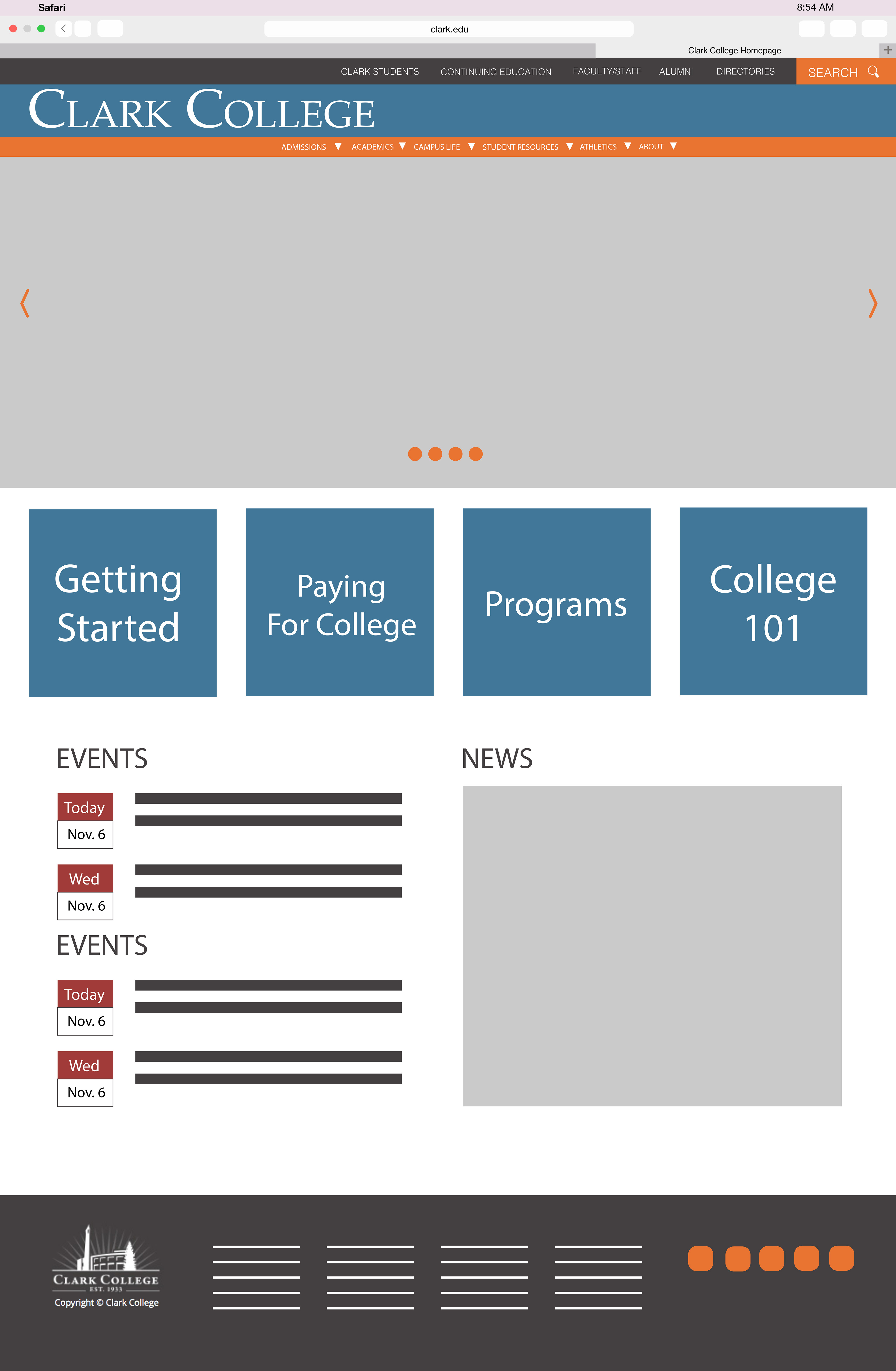 A Design Based on the Current Site Structure
The mockups developed for this project kept the current site structure but included buttons, rows, and columns full of content for new and potential students. These included ways to get involved and create community.
My Mockup is a Template for the New Homepage
The final design was developed by Clark College's Senior Designers and Developers using my research and wireframes to create the homepage. 
As one of my first professional designs made while working on a team and developing a real-life website, I couldn't be more proud of my work or contributions. It was an honor to feel apart of the team and to have my research/designs implemented in a permeant way. 
Something I would have changed in this project is to have been to created user personas. Since then, I have learned that it's a vital part of the process when creating inclusive and user-centered designs. Although I kept different types of student's needs in mind while making the design, developing user personas could have given deeper insights into the student's needs.